Our Lady of Fatima Catholic Primary School Kingsgrove is a systemic parish Catholic primary school, educating boys and girls from Kindergarten to Year 6. Founded in 1951, our school has a rich heritage based on our motto 'SERVIAM' inviting us to love, serve and respect.
We welcome students and their families from a variety of cultures into our school community.
In partnership with parents and carers and the parish, our school is committed to the development of our students by providing a Catholic faith environment in which the Gospels are learned and lived, delivering an effective curriculum promoting lifelong learning, supporting and nurturing the needs of each child and leading all students to value and respect others within and beyond the school.
Each morning our school community gathers together to start our day with our school prayer.
Lord, gathered as a school community,
we pray that we will live in harmony,
united together all of one heart and one will,
Amen.
Our Lady of Fatima, Pray for us
Saint Mary of the Cross MacKillop, Pray for us
Saint Angela Merici, Pray for us
In Christ,
Mr Anthony Weir
Principal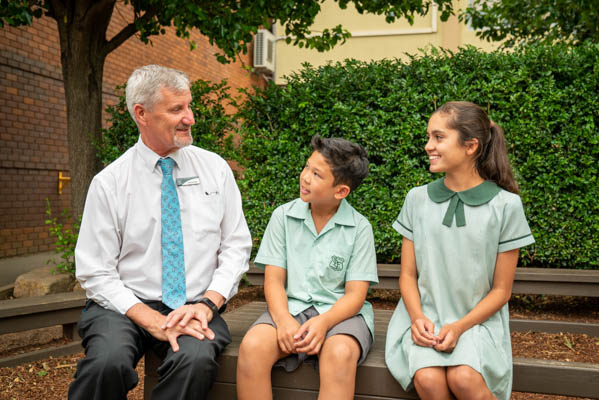 Proudly Part of the Community of Sydney Catholic Schools
Our school is part of a system of over 150 low-fee Catholic schools in the Sydney Archdiocese.
Sydney Catholic Schools are thriving Catholic communities that ignite a love of Christ through excellent teaching and learning to empower students to reach their full potential.