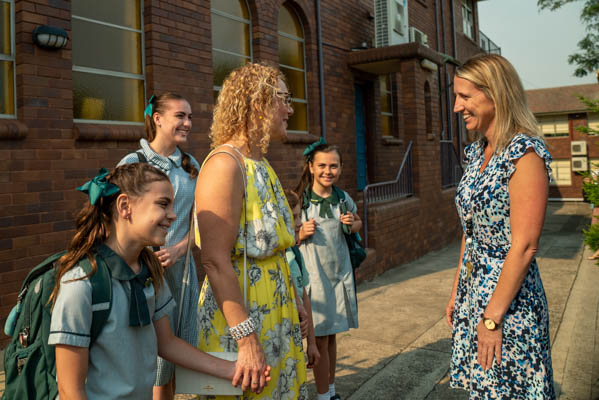 At Our Lady of Fatima Catholic Primary School Kingsgrove the enrolment process for Kindergarten commences with Catholic Schools Week in early March, in the preceding year. This is promoted in Parish and school newsletters.
During Catholic Schools Week, a morning tour of the school will be available for all prospective families. During the tour, our senior students, accompanied by current parents, will guide you around our contemporary learning spaces and answer your questions.
Should you still have some remaining questions after the tour, the Principal and Assistant Principal will be on hand to answer them for you.
Applications for enrolment for all other classes may be lodged throughout the year. For more information, download an Enrolment Pack or contact the office on (02) 9502 3723.