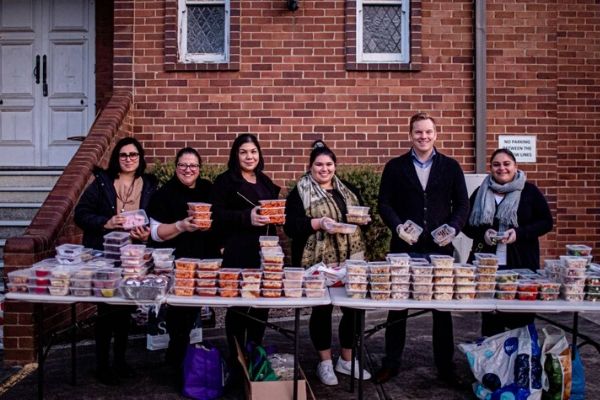 More than 60 teachers from two Kingsgrove schools, St Ursula's College and Our Lady of Fatima primary have prepared 400 home-cooked meals for struggling families during the COVID-19 pandemic.
The teachers undertook the work through support from the One Meal program- a not for profit organisation that helps to feed, clothe and support the homeless and underprivileged.
"This was done in their own personal time, collecting food and preparing meals to be given to anyone who came forward," a spokesman for the Catholic Archdiocese of Sydney said.
"This showed great generosity. They prepared 400 meals and the demand was there , with a lot of people out of work because of COVID.
"The teachers at Kingsgrove do a lot of social justice and outreach work in the local community but they have done nothing like this before."
The Assistant Religious Education Coordinator at St Ursula's College, Antoinette Nader said there was an overwhelming response for the teachers' home-cooked meals from local families in need.
She said their customers came from all walks of life including a dad of four children, all under 10, who was struggling with day-to-day life while his wife was in hospital being treated for cancer.
"We are so proud of what we have achieved and as COVID-19 restrictions ease we hope to grow the service and make it a more regular occurrence as well as offering a dine-in experience to help provide connections for those lonely and isolated in our community", Ms Nader said.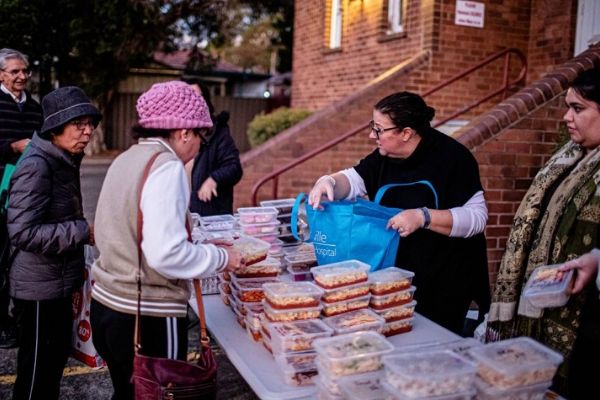 This was the first time the teachers were involved in the One Meal program and they will definitely be continuing their work with it.
One Meal was founded in December, 2014 when a group of friends came together to give back to the community with a one-off street service at Green Park in Sydney to provide "One Meal" to the needy at Christmas.
Since then,One Meal has grown into an organisation that provides hundreds of meals to the needy each week across Sydney.
The service areas include Ambarvale, Blacktown, Darlinghurst, Manly, Riverwood, and Sutherland Shire.
The service provides a main meal as well as a breakfast pack to take away and further assists where possible with swags, sanitary packs, toiletries, clothing items and blankets.
In addition to meal services, there are also the One Meal Medical and One Meal Pathways programs providing for the growing numbers of homeless, destitute, impoverished and underprivileged people in our community.